Friday, February 27, 2015
One of the most frequent questions that I recieve is in regards to remodeling. "Should I remodel my existing home or purchase another home?" The answer to this question is going to be different for everyone, but be cautious, remodeling is not always the best route to take. Remodeling can be very expensive and you may find yourself in a position where you will not get your money back anytime soon. The following article from "Realty Times", discusses this question in detail.


If you've been watching a lot of HGTV, you may be in the mood to make changes. Is it time to remodel? Or is it time to sell?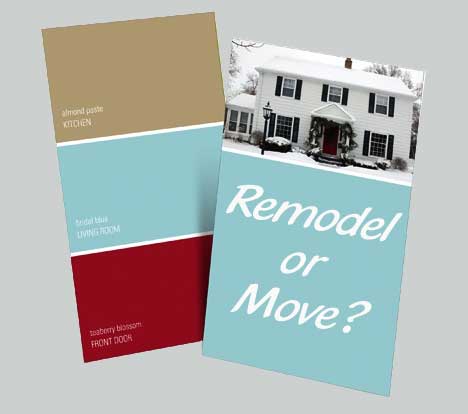 Just like anything that gets a lot of use, homes show wear and tear after a few years. Certain color schemes and decorative styles begin to look outdated. And there are some improvements that you may have put off as a new homeowner that you can afford to do now.


Some market conditions are in your favor -- interest rates are still extremely low and below where they were a year ago and the economy is improving, so you'll likely get much of what you spend to improve your home back when it comes time to sell.


The question to answer is this: If you improved your home the way you want, would you want to stay in it for a few more years, or are you ready for a complete change?


Home improvements can be substantial, such as adding a bedroom and bath to the existing footprint of your home or outfitting a kitchen with new countertops, cabinets and appliances. You want your home to support the standards set by your neighborhood, but you also don't want to end up with the most lavish house on the block.


To get started, put together the right team. If you' aren't moving walls or pouring a new foundation, you probably won't need an architect, but you will need the right contractors, kitchen planners and interior designers to help you put it all together.


You'll also need to talk to your lender to learn how much you can borrow and whether the current market value will support the facelift.


As you're putting together bids, you may find more work is required that you weren't expecting. Plan for problems to come up, change orders and delays on materials, so you won't get upside down with expenses or sideways with your contractor.


Before you make a decision on remodeling, make sure you are going to get what you want at the price you want to pay and that you'll be happy with the results for at least several years to come.


If you're not sure the remodel is the way to go, you can talk to your real estate professional. Be honest with your agent that you are considering remodeling, but that you are also open to finding another home. Your agent might know of homes for sale that have the size, features and finishes you're wanting. After you view a few homes, you should have a better idea of what you want and what you like.

You and your agent will also discuss selling your home. He or she will create a comparative market analysis of similar homes to yours that have sold recently and are currently for sale so you'll know what you can reasonably expect to net from the sale of your home. From these homes, you'll learn how long homes are staying on the market and if other sellers are getting their asking prices. Together you and your real estate professional can discuss a price range for your home, based on its location and condition.


Keep in mind that all markets have ups and downs so what your agent can show you is only a snapshot of what's true today. If you're happy with where your home ranks amid the competition, then it should be a good time to list your home for sale.


Change is an evolution, and will bring some upheaval to your life. You'll either have to open your home to workers or to buyers. But if you come out on the other side with what you and your household desire, it will all be worth it.



THIS WEEKS HOT HOME LISTING!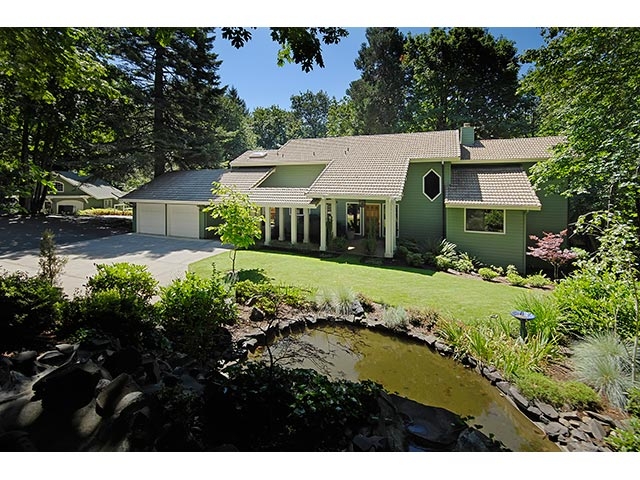 88604 ERMI BEE RD

Price: $549,900 Beds: 4 Baths: 3 Sq Ft: 3376
Gorgeous, private estate on serene 5-acres offers outstanding views from every room. This Jerome DeMarco art.chitecture home is remodeled, April 2014, in tasteful contemporary style. Granite counters, hardwood floors. Open plan brings in beautiful l...
View this property >>