RMLS Most Available Data For This 2014 Reporting Period
AUGUST HIGHLIGHTS
August brought plenty of accepted offers to Lane County! The 423 pendings showed an increase of 14.6% over the 369 offers accepted last August and a 12.8% increase over last month's 375. In fact, it was the best August for pending sales in Lane County since 2006, when there were 478.
Closed sales (360) fell 7.7% compared to July and 11.8% compared to last August. Likewise, new listings (575) fell 2.7% compared to the same month last year and 11.0% compared to last month.
Inventory in Lane County rose slightly to 5.0 months in August, and total market time increased to 92 days.
YEAR-TO-DATE SUMMARY
In the first eight months of the year, new listings (4,458) have increased 3.1% over the same period in 2013. However, pending sales (2,819) and closed sales (2,470) have decreased 0.3% and 4.2%, respectively, from the same time last year.
AVERAGE AND MEDIAN SALE PRICES
The average price during the first eight months of 2014 was $236,300, up 4.0% from the same period of 2013, when the average was $227,300. In the same comparison, the median has risen 4.7% from $202,000 to $211,500.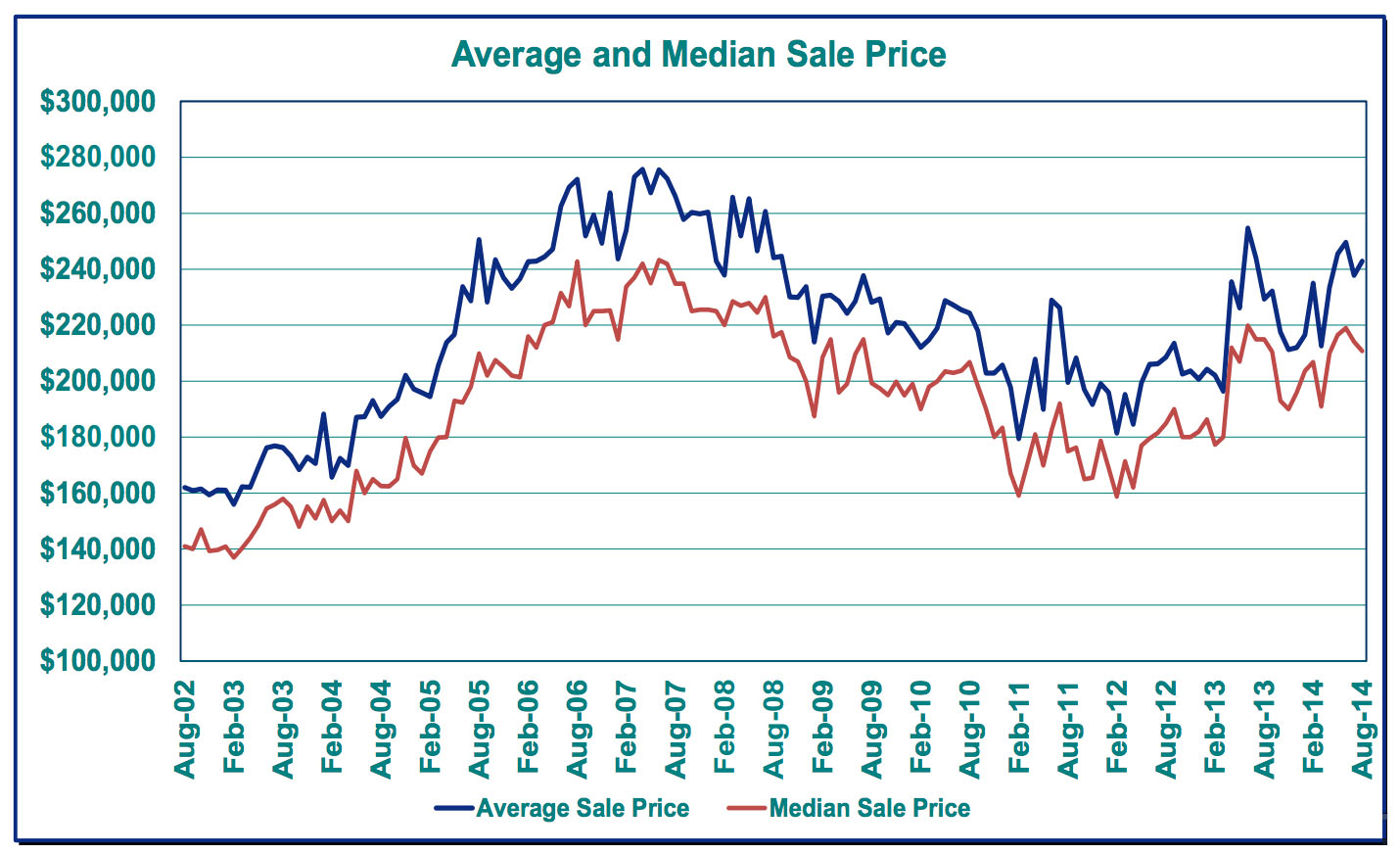 We Have Buyers Looking For These Homes
Ferry St. Bridge, North Gilham & Hayden Bridge
3+ bedrooms, 2+ bathrooms, 1800+ SF, newer or updated, priced up to $350,000
Santa Clara & Junction City
3+ bedrooms, 2+ bathrooms, 1500+ SF, newer, priced up to $325,000