Four Really Bad Reasons to Overprice Your Home
Tuesday, February 03, 2015
Good Morning!
In the 26 years that I have been a Real Estate broker in the Eugene and Springfiled market area there is one thing that has not changed a bit. This is the fact that if a seller over prices their home, it most likley will not sell. Over pricing has been and still is the primary reason that homes fail to sell. Over pricing not only creates selling problems but it also costs sellers many thousands of dollars. Homes that start out on the market with their price tag too high will almos t always sell for less money than if they had priced the home correctly in the first place. The following is an article from "Realty Times" that addresss over pricing.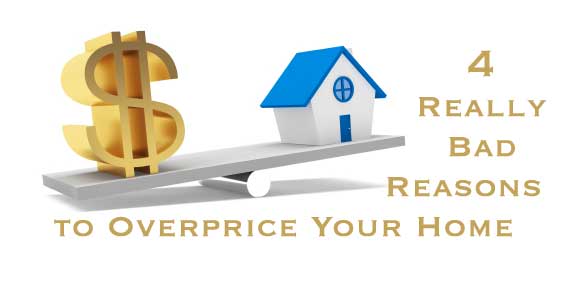 Why would sellers deliberately sabotage their chances of selling their homes? It doesn't make any sense, yet it happens all the time.
Sellers arrogantly slap the highest price on their homes that they think they can get away with. Then they're surprised when the market slaps them right back with insultingly low offers or none at all.
If you're a seller getting ready to list your home with a real estate professional, and you're even thinking of testing the market with a high price tag, it's time to slap you and get your attention.
Here are four really bad reasons to overprice your home.
You think you're smarter than everyone else.
If you're truly smarter than everyone else, then your agent, the buyer's agent, the buyer's lender, the county appraiser, all the other sellers who have sold or who currently have their homes listed in the market and every buyer on the market is stupid compared to you.
Maybe you'll get lucky and some state lottery winner will write you a check. Oh, yeah, that'll happen.
You want control.
You're the seller who hires a real estate professional, but then doesn't listen to a word she says. Or you politely listen, smile smugly, and then inform your agent that you're in no hurry, you can afford to wait for the right price, you can always decide to drop the price later, blah, blah, blah.
But you're not in control. The market is in control. Buyers don't have to buy homes, and they certainly don't choose to buy overpriced homes.
You're dishonest.
Like keeping an ace up your sleeve, you see nothing wrong with hiding information from your agent or the buyer. Maybe you want to put such a high price on your home because you owe more on your home than it's worth. What if you can't get your price and you have to ask the lender to take less money. That's a big risk. It takes more time, the lender could say no, and your buyer could get righteously angry and walk away.
You're entitled.
You feel you deserve nothing but the best, but you're really the client from hell. You really think it's your hapless agent's job to meet your unrealistic expectations. You expect your agent to hire Josh Whelan to video your home, put a full-page ad in the New York Times, hold an open house every week, stand in your front yard with a bullhorn and get buyers to step right up -- all for a discounted commission.
Overpricing is a risk. Buyers aren't stupid. Agents don't work for free. Lenders don't ignore lending guidelines. So don't be stupid. Don't overprice your home.
THIS WEEK'S HOT HOME LISTING!
649 St Andrews Loop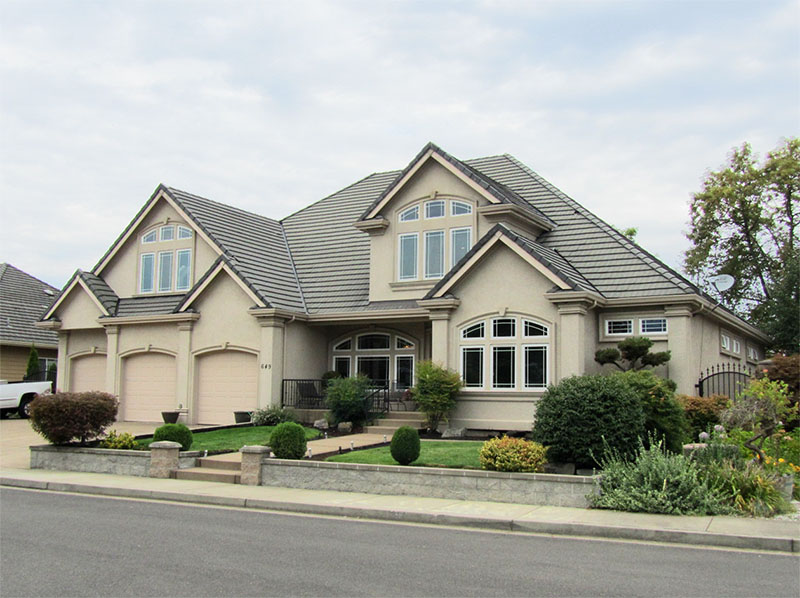 Price: $529,000 Beds: 4 Baths: 4 Half Baths: 1 Sq Ft: 5,568
Outstanding value at $93 per sq ft - Hardwood flooring, granite counters, travertine tile, hickory cabinets, two walk-in closets, solid core 8ft doors, creek views, next to Emerald Valley Golf Resort. Too many high end amenities to list. Less than 20 minutes to U of O and hospitals...