Community Crime Reports
Community Crime Reports
Visit www.crimereports.com on any computer or mobile device to browse crime information in our communities. Type "Eugene, Oregon" into the search box to view local information.


Crime Alerts and Updates
Citizens can sign up to receive official alerts from our local agency, as well as daily, weekly, or monthly updates on any number of crime types.

Easy to Use Crime Map
Access real-time reporting and crime maps in our area. Browse crime information, as well as locations of registered sex offenders.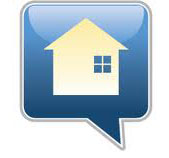 Mobile App
The free mobile CrimeReports app for phone and tablet devices provides access to crime maps and information anytime, anywhere.