This post includes just a few tips for regular home maintenance. They will keep your home in better condition, save you money, and keep you more safe.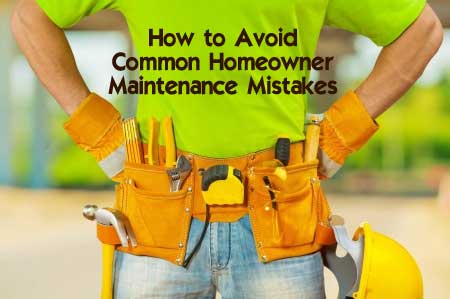 Replace your air filter. After a hot summer, you should replace the filter if you have not already done so. It will make your HVAC system last longer and run more efficiently if you replace every 3 months.
Seal your grout and natural stone. Grout in wet areas and most natural stone should be sealed regularly, preferably every year.
Check for leaks. Run all your faucets for 10 seconds and take a quick look under the sinks to make sure there is no water leaking from supply or drain lines. A small leak can turn into a big leak without attention. For bonus points, get under the house and check the crawl space.
Earthquake-proof. It's been too long since a major temblor, so it's easy to forget earthquake safety. Bookshelves, mirrors, and other heavy objects should be tightly secured. Ensure that heavy objects are not over areas that you regularly sleep or sit.
Article originally posted on realtytimes.com