Myth Busting: Is Winter Really the Worst Time to Sell?
Monday, December 15, 2014
Some of us have heard that the worst time to sell a home is during winter months, but is it true? Do homes sell in winter? Is it a good idea to list in winter? No, winter is not the worst time to sell your home. The myth is just that: a myth. In fact, listing your home in winter is a great idea. The following is an article from Inman News that provides data to disprove the myth.
Conventional wisdom has it that winter is the worst time to sell a home.
But a recent study from Redfin casts doubt on that belief, finding that listings seem to fare better on the market from January to March than they do during the summer or fall — though spring still seems to take the cake as best the season to put your home up for sale.
From 2010 to 2013, the average share of homes that sold above list price during January, February and March ranged from 11 to 13 percent.
That range ticked up to between 12 and 14 percent during April, May and June, and then slumped for the summer and fall.
From July to November, the share of homes that sold above list price stayed steady at 11 percent before increasing to 12 percent in December.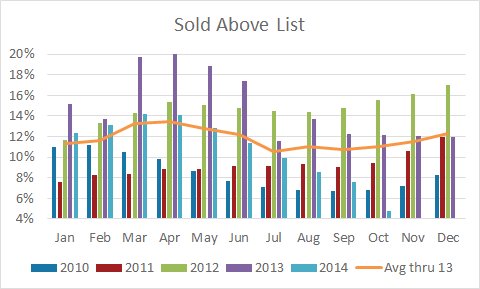 According to the study, homes also tended to sell at the slowest rate during the summer and fall, with September (83) and October (83) registering the highest average number of days on the market between 2010 and 2013.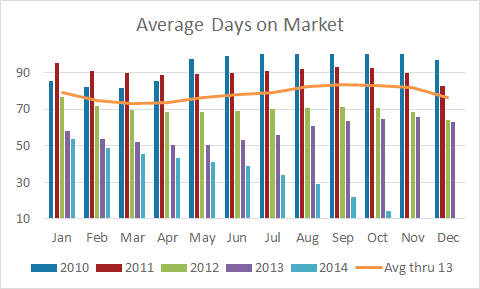 While the data suggested homes were most likely to sell the fastest and at the highest price during the spring, winter turned out to be the season where a homeowner has the best shot at selling within 90 days.
January (62 percent), February (64 percent) and March (62 percent) led the pack as the best months for selling a home in 90 days or sooner, while October (58 percent) and November (58 percent) came in last.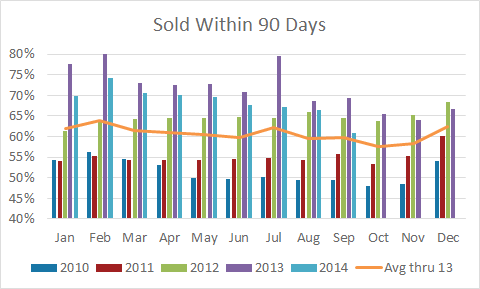 Data provided by Redfin
Article originally posted on Inman News