Good Morning!
Rents have crept up in most communities just as home prices have. In fact in many areas rents have increased at a higher rate than home prices. I find today that many of the renters are paying more money to rent than they would be spending on a home payment. By renting they are also losing out on some great opportunities such as depreciation and interest tax deductions. Renters are also just making the landlords payments and not building equity. Long term the buidling of equity in a home is one of the greatest wealth building opportunities for most people. The followng is an article from "Realtor.com" on a recent study of the current trend towards renting.
A growing percentage of apartment renters aren't interested in buying a home as affordability challenges take a bigger toll on American aspirations of homeownership.
In all, 20% of renters said they have no interest in owning a home, up from 17% in August and 13% in 2016, according to results of a semiannual survey of renters by mortgage company Freddie Mac in January.
Two-thirds of renters who plan to continue renting said they are doing so for financial reasons, up from 59% two years ago, according to the survey.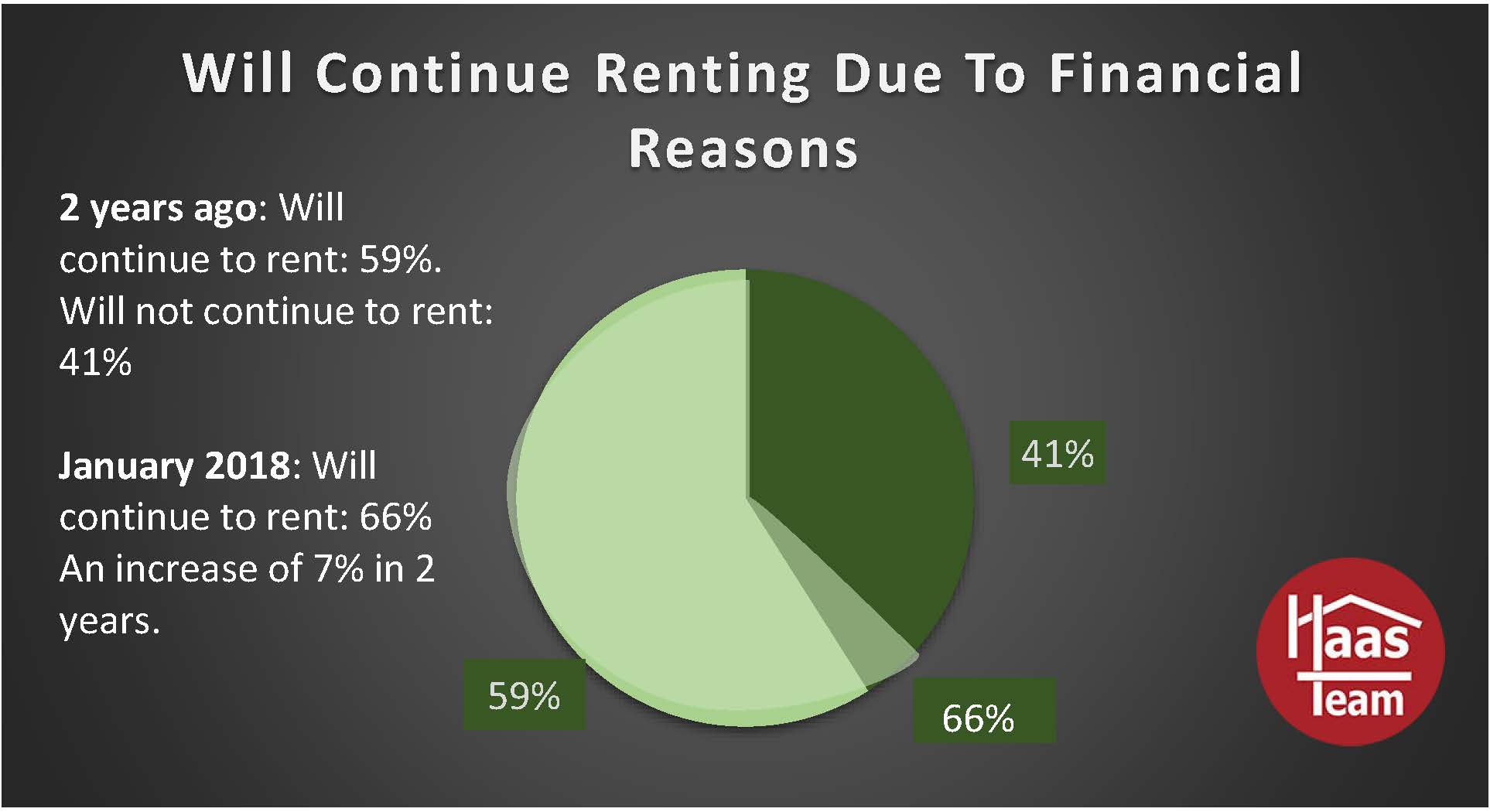 "Housing is becoming less and less affordable. Renting is perceived to be the more affordable housing option," said David Brickman, an executive vice president at Freddie Mac and head of its multifamily division.
The growing preference for renting comes even as the economy has strengthened and credit has loosened, in theory making homeownership possible for more people. Renters generally report being better off financially, with some 39% saying they have money to take them beyond the next payday, up from 34% in August, according to Freddie.
But home prices have risen strongly in recent years while rent increases have slowed, especially for luxury buildings in urban centers. The S&P CoreLogic Case-Shiller National Home Price Index rose 6.2% in January from the same month a year earlier, while the average apartment rent increased a more manageable 3.9% in the first quarter from a year earlier, according to real-estate research firm Reis Inc.
The preference for renting is being driven in part by baby boomers, who are more likely to have experienced some of the pitfalls of homeownership. Some 35% of baby boomers said they have no interest in owning a home, up from 31% in August and 23% two years ago, according to the Freddie Mac survey.
At the same time, concerns about affordability are most prevalent among younger renters. Nearly three-quarters of millennials said they are renting for financial reasons, up from 59% two years ago.
The survey was taken in late January, so it likely doesn't reflect the full impact of the tax bill that passed in late December and shifted the equation in favor of renting for many households.
Have An Awesome Week!
THIS WEEKS HOT HOME LISTING!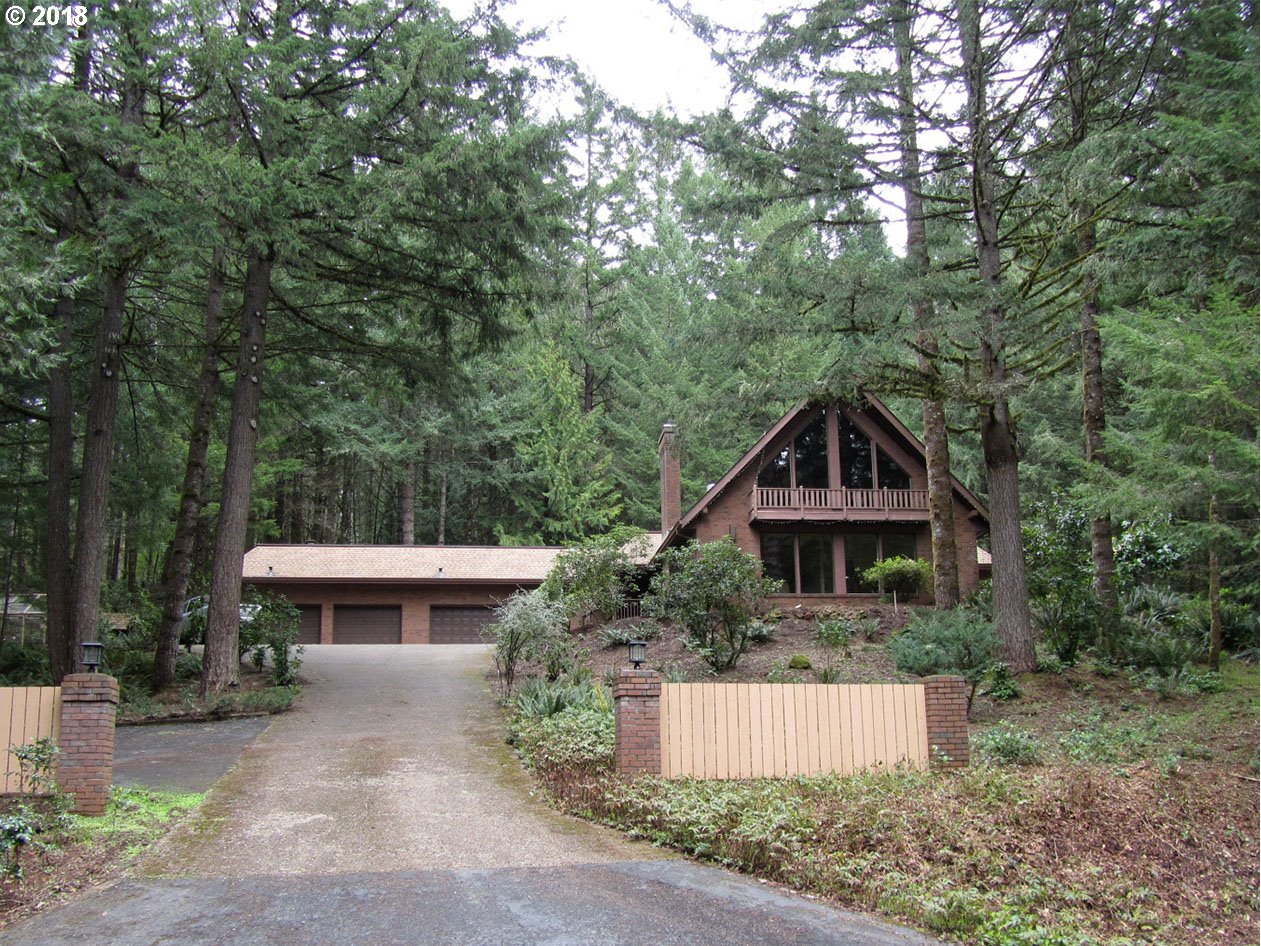 88107 Keola Ln
Price: $595,000 Beds: 3 Baths: 3 Sq. Ft.: 3,488
Luxurious rural living! Serene tree views surround 1.79 acres. Every room has been updated! Tubular skylights, recessed LED lights, quartz and granite counters, solid oak floors, new tile floors and carpet, fresh interior paint and more. Master suite on main level. Large kitchen, formal dining, living plus family room, vaulted bonus room, laundry/mud room, 3 fireplaces. 4-car garage, RV parking, greenhouse, orchard...View property.