The Best Source to Get an Accurate Value on Your Home
Thursday, June 04, 2015
Good Morning!


Many of you seem to rely on Zillow as your primary source for information in regards to your home value. Yes, Zillow and their "Zestimate" are the #1 consumer tool used to figure out property values. The "Zestimate", is an easy tool to use, but the truth is that the accuracy of this Zillow report may be wildly inaccurate. The problem is that many homeowners believe that the "Zestimate" is an honest and fair assessment of their homes value. The truth is that in most cases this is just not reality. I find that occasionaly Zillow's home value has some accuracy, but here in the Eugene and Springfield market area, the majority of the time, the "Zestimate" is way off base. Many times the Zillow values can be as much as 20% off of true value. This presents a problem, because many homewoners are basing decisions on selling, refinancing, etc. based on a value that may be extrmely inaccurate.


Here is my advice! Don't rely on Zillow for anything other that just a general ball park idea of your homes value. There are many factors that go into getting an accurate value report on your home. Your homes location, condition, floor plan, amenities, etc. are all factors that a "Zestimate" cannot take into consideration. These are all factors that can only be establsihed by a professional Real Estate agent visiting your home and doing a market analysis. If you are needing an accurate look at your homes value, this is really the only way that you are going to get it.

If you are just wanting to keep on top of your homes value and you are not needing extreme accuracy, there is a local online service that is set just for Eugene and Springfield home values. Like the "Zestimate", this is online and automated, but the overall accuracy is heads above Zillow. Just go to www.forhomesellers-nonSmartZip.com and enter in your homes information. A complete online value report will give you a look at your homes current market value. The cool thing about this site is that it automatically issues a new and updated report and e-mails it to you every month.


If you are wanting or needing an accurate look at your homes value, please contact me. With a 20 minute visit to your home, I can provide you with a very accurate assessment of value. As a part of my client service this is FREE of charge and there is absolutely no obligation.


Have An Awesome Week!


THIS WEEKS HOT HOME LISTING!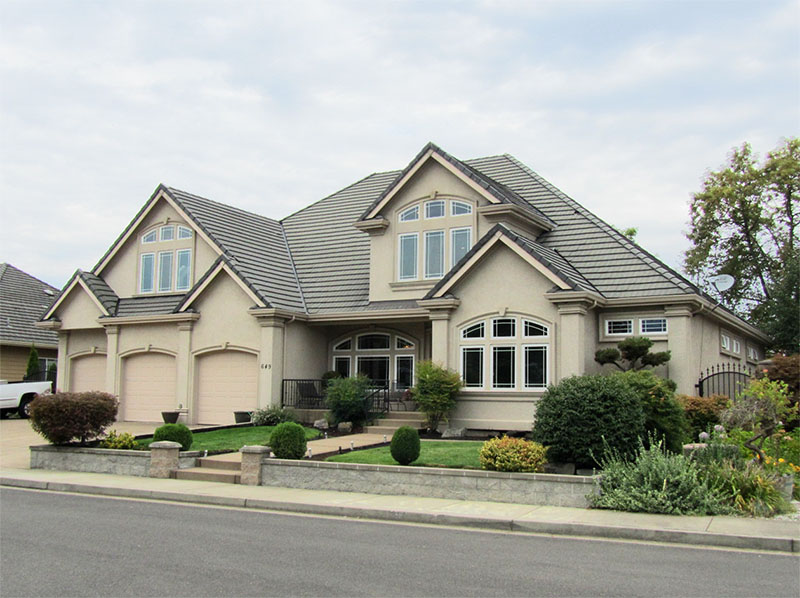 649 ST ANDREWS LOOP

Price: $495,000 Beds: 5 Baths: 4 ½ Baths: 1 Sq Ft: 5568
Outstanding value at $88 per sq ft - Hardwood flooring, granite counters, travertine tile, hickory cabinets, two walk-in closets, solid core 8ft doors, creek views, next to Emerald Valley Golf Resort. Too many high end amenities to list...
View this property >>