Tuesday, February 23, 2016
Good Morning!


A strong Real Estate market continues on here in the Eugene and Springfield area. Home sales in January were strong and it appears that the market is going to continue strong going into the first quarter of 2016. Here is the January 2016 home sales report for Eugene, Springfield and Lane County.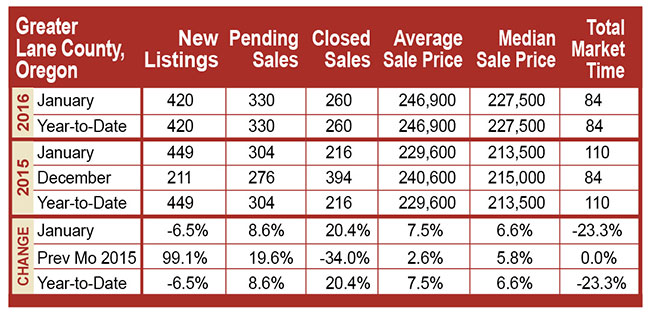 Lane County saw strong pending sales this January. These 330 accepted offers ended 19.6% ahead of the 276 offers accepted in December and 8.6% ahead of the 304 offers accepted last year in January 2015. The last January there were more accepted offers in Lane County was in 2007, when 354 were recorded.


New listings, at 420 in January, were nearly double the 211 offered last month in December 2015 (99.1%). Even so, these new listings fell 6.5% short of the 449 offered in January 2015. Closed sales, at 260 for the month, fared 20.4% better than in January 2015 (216) but were 34.0% under the 394 tallied last month in December 2015.


Total market time remained at 84 days in January, and inventory increased slightly to 3.3 months.


Average and Median Sale Prices


Comparing the average price of homes in the twelve months ending January 31st of this year ($244,200) with the average price of homes sold in the twelve months ending January 2015 ($235,900) shows an increase of 3.5%. The same comparison of the median shows an increase of 4.0% over that same period.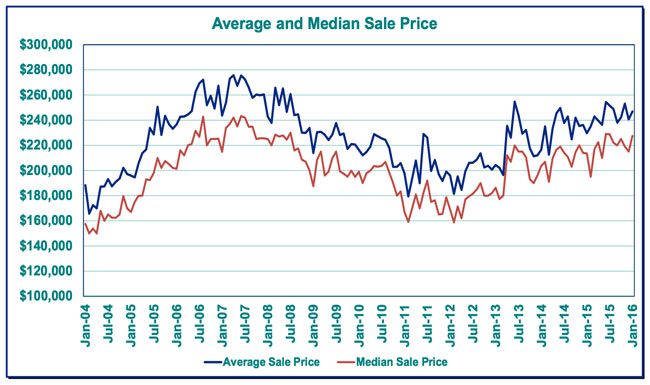 Have An Awesome Week!


THIS WEEKS HOT HOME LISTING!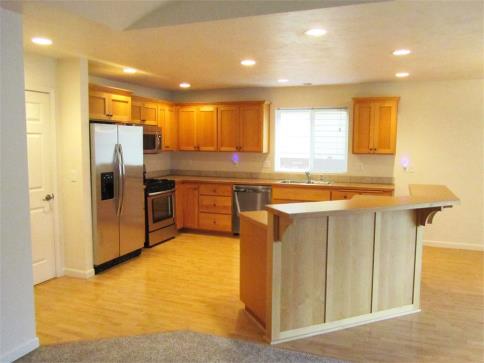 1014 Yew St

Price: $238,400 Beds: 3 Baths: 2 Sq Ft: 1466
Super Good Sense & quality built! Energy efficient forced air heating & cooling. Hardi plank siding, plaster finished walls, finished garage with sink, and RV parking. Great Room layout, vaulted ceilings, recessed lights, maple cabinets, tile floors...
View home for sale >>