Bethel Danebo Real Estate
Bethel Danebo Real Estate
The Bethel Danebo area is one of the fastest growing communities for Eugene Oregon Real Estate. Located along the west Eugene City limits, the Bethel Danebo community features several new subdivisions and is serviced by its own school district. Today Bethel Danebo is a popular destination for Eugene Oregon home buyers, with great access to local recreation and strong community programs.
Bethel Community Park provides the community with a 33-acre recreation center complete with several natural areas. Located near sports fields and a skate park, the Bethel Community Park also features a small performance area, available for rent for your small gatherings.
To the west, Fern Ridge Reservoir provides area residents great summer recreation spot to fish and play. Lane County maintains two marinas at Richardson Park and Orchard Point, where area boaters can rent slips for the summer season. The reservoir is drained during the winter for flood control.
Bethel Danebo residents enjoy the best of what Lane County has to offer: easy access to outdoor pursuits, a growing community, and homes for sale to fit a variety of lifestyles.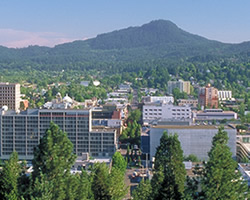 Bethel Danebo Real Estate For Sale